Johnny Callison

When I was a kid, my favorite baseball player was Johnny Callison. As a Little Leaguer in Bethlehem PA, I didn't want to be LIKE Johnny Callison. I wanted to BE Johnny Callison. He is still my all-time favorite big-leaguer.

Johnny had a cannon for an arm, good wheels, and a powerful swing. He was signed out of high school as a "hot prospect" by the Chicago White Sox. After only two seasons, they traded him to the Philadelphia Phillies. Johnny Callison became a fan-favorite during his ten years with the Phils.
| | |
| --- | --- |
| Famous for his clutch-hitting, he was selected MVP of the 1964 All-Star Game after blasting a 3-run walk-off homer with two outs in the bottom of the ninth. He later played for the Chicago Cubs and the New York Yankees. Johnny was a 4-time All-Star who led the National League in doubles once, triples twice, and hit over 20 home runs 4 years in a row, including back-to-back seasons of over 30. He belted three home runs in a game twice and hit for the cycle on June 27, 1963 in Pittsburgh. He also led National League outfielders in assists 4 years in a row, and had a perfect fielding percentage in 1968. To view Johnny's complete lifetime stats, click here. For a well-written story by Steve Wulf about Johnny's life, click here. | |
| | |
| --- | --- |
| | These images are posted here to pay tribute to my hero, Johnny Callison. There are two other Johnny Callison pages. "1964 All-Star Game MVP" is dedicated to Johnny's shining moment in All-Star Game history. Photos taken during our visits to Johnny's home can be viewed at "Visiting with...". My search for Johnny Callison memorabilia is featured at "Baseball Card Wantlist". |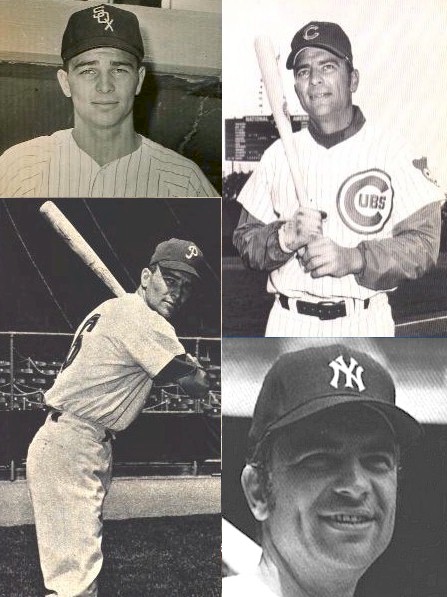 "THE WHITE SOX STORY" is a promotional film produced for the Chicago White Sox in 1958.
The subject of the "story" is young phenom Johnny Callison.

1964 All-Star Game MVP | Visiting with...